McLean, VA – March 14, 2023 – xScion Solutions (xScion), a leading woman-owned technology
consulting firm, today announced that it has named Kay Fudala as its Change Management Practice Lead. Fudala will lead the company's newly introduced Change Management practice by helping clients align their teams and culture throughout the transformation processes using a structured, systematic approach. xScion helps Financial Services, Public Sector, Nonprofit and Healthcare clients Turn Change Into Value® through RegTech initiatives using Agile Maturity, Product Management, Cloud Transformation and Change Management solutions and expertise.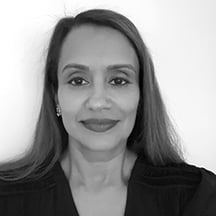 "While working with clients to optimize their technology and processes, we have found that changing mindsets, actions and culture is a critical step in every digital transformation," said Mason Chaudhry, xScion's Chief Transformation Officer. "Today's digital transformations like Agile, Product and Cloud impact every person in the organization. Our Change Management practice is designed to address these enterprise-wide changes by providing Organizational Change experts skilled in multiple change disciplines with deep knowledge across business functions. Kay's breadth of knowledge and experience supporting large scale data, technology and business transformations makes her an invaluable leader for xScion's Change Management Practice."
Fudala brings best practices from various organizational change frameworks to provide value-driven strategies that address the unique needs of each client. She is an advocate for leveraging latest research from social neuroscience and behavioral economics to understand Stakeholder biases, overcome resistance and sustain change by creating long-term shifts in mindsets and behaviors. Her methodology-agnostic team offers hands-on training in the client's environment to create optimal change results and ensure transformation success.

"Every organization needs to optimize its ability to pivot quickly because change is inevitable in today's digital world," said Fudala. "xScion helps clients build change as a capability within its organization. We provide organizations a structured approach to plan, manage and measure transformation initiatives. The strategies and capabilities we implement, and the hands-on training and coaching we provide, help clients gain employee acceptance and adoption of the changes underway while ensuring success of new initiatives."
With more than 20 years of experience working with clients in Financial Services, Public and Nonprofit industries, Fudala brings extensive expertise helping businesses envision and successfully execute the people-side of the transformation journey. Fudala has worked with clients to conduct Organizational Assessments, develop and execute Change Strategies, establish Change Management Capability Centers, and to increase awareness, engagement and adoption of new technologies, tools and processes.
About xScion Solutions
xScion is a technology consulting firm that helps companies Turn Change Into Value. As the trusted
solutions provider that business and t
echnology leaders turn to for lasting value, xScion helps
Healthcare, Financial Services,
Nonprofit
and Public Sector organizations improve through innovative
solutions including
Agile Maturity
, Product Management, Cloud and
Change
Management.
xScion is
a
proud WBENC certified and woman
-
owned business
that
has been named a Best Places to Work in
Virginia
for the last
seven
years.
Learn
more
at
www.xScion.com.